Septic Tank Installations in Lafayette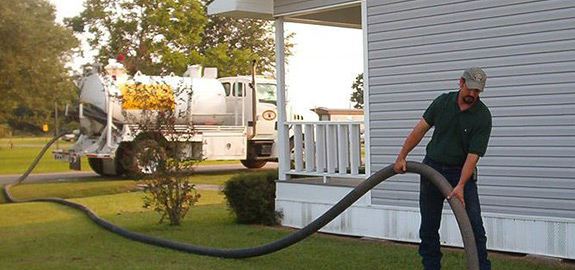 Luke's Tank Pumping Service offers a full array of services for your private or public septic or sewer system, including installation, maintenance, repair and even manufacturing. We make your safety and satisfaction our primary concern, so we'll always give your property and needs a thoughtful assessment in order to provide you with the optimum solution.
Our team is comprised of highly trained technicians with decades of combined experience, and we use only the most superior tools and equipment to ensure your system is well equipped to handle your needs efficiently. We specialize in top-quality Hoot sewer systems and we are endorsed by many other brands. We're proud to offer a range of sewer and septic services, including:
Grease Trap Service: We specialize in grease trap cleaning, maintenance and repair.

Pump outs and maintenance: Sewer plants and septic tanks need to be completely pumped out every five years to remove accumulated buildup and they also require bi-annual inspections to identify and address potential problems before they become health risks. We're happy to provide these services skillfully and efficiently to keep your system healthy and we offer scheduled maintenance contracts for those committed to responsible tank upkeep, including repair services and grease trap cleaning in Lafayette and Mamou, LA.

Aerator and pump repair: We offer the routine maintenance your aerators and pumps need to clear blockages from corrosion or environmental intrusions like anthills, and we're happy to repair or replace any broken parts.

Sewer plant installation: We provide professional sewer plant installation for industrial and commercial properties, however large or small.

Aerobic Treatment Units: We specialize in the manufacture, installation and maintenance of customized Aerobic Treatment Units for your system. Louisiana's soil requires specialized units equipped to handle its unique composition and drainage, so we've developed a very specific system to maintain the efficiency of your tank.
Whatever your sewage needs are, we have the expertise and equipment to meet them and we'll always treat your property with the respect and care you deserve. Give us a call today at 337-468-3435 to learn more about our services or to request your free bid.